Steps to Delete a Duplicate Company (or organization) Facebook Page
I've noticed a trend lately: duplicate company (or organization) Facebook pages.
The longer Facebook has been around, the more likely that you may have a duplicate page. This commonly happens when:
A person or company outside your company set up your page for you, and you forgot about the page, how to access it, or both

You're a non-profit who relies on the help of volunteers, and rather than go through the hassle of troubleshooting who manages an outdated Facebook page, they create a new one

You set up a second page for a niche product or division of your company due to someone's enthusiasm at that time, and they don't have time to maintain the page

The employee who set up your Facebook page left the company. Perhaps they won the lottery and moved to Fiji. Perhaps they found a new job.
At any rate, you discover you have TWO Facebook pages. Now what do you do? Here's what I recommend - in this order:
Get access to the page. Let's assume you are like 99% of those in your scenario and you can't figure out who is the page admin. Put on your detective hat. You should first try to identify WHO was a likely suspect for page admin when the page was created.
> Determine when the page was created. Usually you can do this by scrolling through the timeline and looking at the first item that was posted or added to the page. This may include the logo, company info, location, etc. If you have a date, ask the company leadership who was in charge of marketing or social media at that time. > Make a list of all people who MIGHT have been an admin, and contact them. In one instance, I was working with a client whose former digital agency said that their employee who set up the account transitioned admin access back to the client. I identified who their former employee was, got into contact, and she did still in fact have admin access and had forgotten to transition it back. It wasn't an active account. What I learned from this is that a good detective will question all possible suspects, regardless of what people tell you. Sometimes people don't know or they have the wrong information. > Determine when the last post occurred. Look at the date and also anyone who engaged with the post. Sometimes I've discovered the last known admin because that person posted on the page and then liked or commented on the post from their personal account. You can then message this person on Facebook and ask them if they have page admin access, or know who might. > Follow up with all suspects until they respond or until you find the last known admin. Yes, this may take some time. Yes, it is necessary. Facebook is notorious for being difficult to communicate with regarding company page issues. You're better off trying to troubleshoot on your own. You may even wish to "LIKE" the page and try commenting on a thread or messaging the page. Sometimes this flags a person who is the admin and didn't realize it. Or forgot about the page. > If all routes fail, contact Facebook. You will need to tell them that someone created your page and it's a copyright violation. However, keep in mind here that if the identify it was an employee of your company, they will not delete the page. In my experience, it's difficult to prove it was a copyright violation and it's time consuming to go this route. In my experience, it's faster to figure it out on your own.
Immediately before you do anything (including deleting the page), make sure that your Facebook page admin list includes at least two employees who work full-time for you. And tell several people who those employees are. Document it. That way, if you get busy and don't have time to do the rest of the steps right away, we don't end up back at Step #1.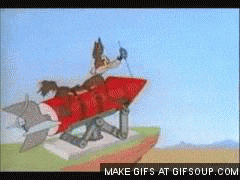 Begin by posting a message on that page that redirects page visitors to the correct / active / main page. In that message, inform them that the page will be disabled on a specified future date. I'd plan on no more than two weeks out from notification. This may depend on any communications you have pending that might reference that Facebook page.

Update all your social media links on your website, YouTube videos, other social media channels, marketing collateral, email campaigns, etc. with the correct Facebook link.

Send an internal email communication to your employees and any outside agencies or consultants who may interact with your social media as part of business. Inform them that you're closing the page and the effective date. Include the correct Facebook link and invite them to click and "LIKE" the correct (active) page. Also ask them to click to share on their Facebook timeline, as friends and family may also be interested of this change. By doing so, they are helping to support your organization.

Review the Facebook page and ensure you've pulled off any resources you may need. This may include videos, photos, or other postings. You may also wish to grab screen captures of comments posted by page fans, if additional follow up may be needed.

On the date you'll be deleting the page, do one final post in the morning to inform page followers that the page will be deleted that afternoon. Include the link to the correct page and ask them to please "LIKE" the page and share with their friends and family.

Follow these instructions from Facebook on deleting your page. Keep in mind you'll still be able to reactive it within 14 days, but you should go in with plans of not returning.

Send an email reminding your Facebook page admins and any related employees overseeing your social media that the change has been made.
That's it! Hope this blog was helpful. Please click to share and add your comments below if you've had to delete a Facebook business page. Chances are, others have had a similar experience and may benefit from your knowledge.
Let's connect: www.linkedin.com/in/brendameller
LIKE my Facebook company page: www.facebook.com/MellerMarketing/
Check out these and other related blogs:
Need some help with your Facebook company page? Contact me. I absolutely LOVE sharing what I know to help organizations reach their professional and business goals.
#MellerMarketing #BrendaMeller #FacebookforBusiness #SocialMedia #SocialMediaforSmallBusiness #SmallBusiness #VolunteerManagement