Looking for LinkedIn Team Training?
You're in the right place! Brenda Meller is an experienced Trainer on LinkedIn for Corporate Teams.
Optimized LinkedIn profiles improve your company's brand visibility online and generate more leads for your business! I am an experienced marketer who "gets" LinkedIn and I help BtoB teams supercharge their LinkedIn efforts to get a bigger slice of the LinkedIn pie.

NOW BOOKING: team training for Q4 2023 and 2024.
LinkedIn Team Training Benefits
Increase usage and utilization of LinkedIn as a personal branding and networking tool by your employees
Improve your company's brand visibility and cohesiveness through your employees
Tap into the power of LinkedIn as a contemporary marketing platform for brand building and talent recruitment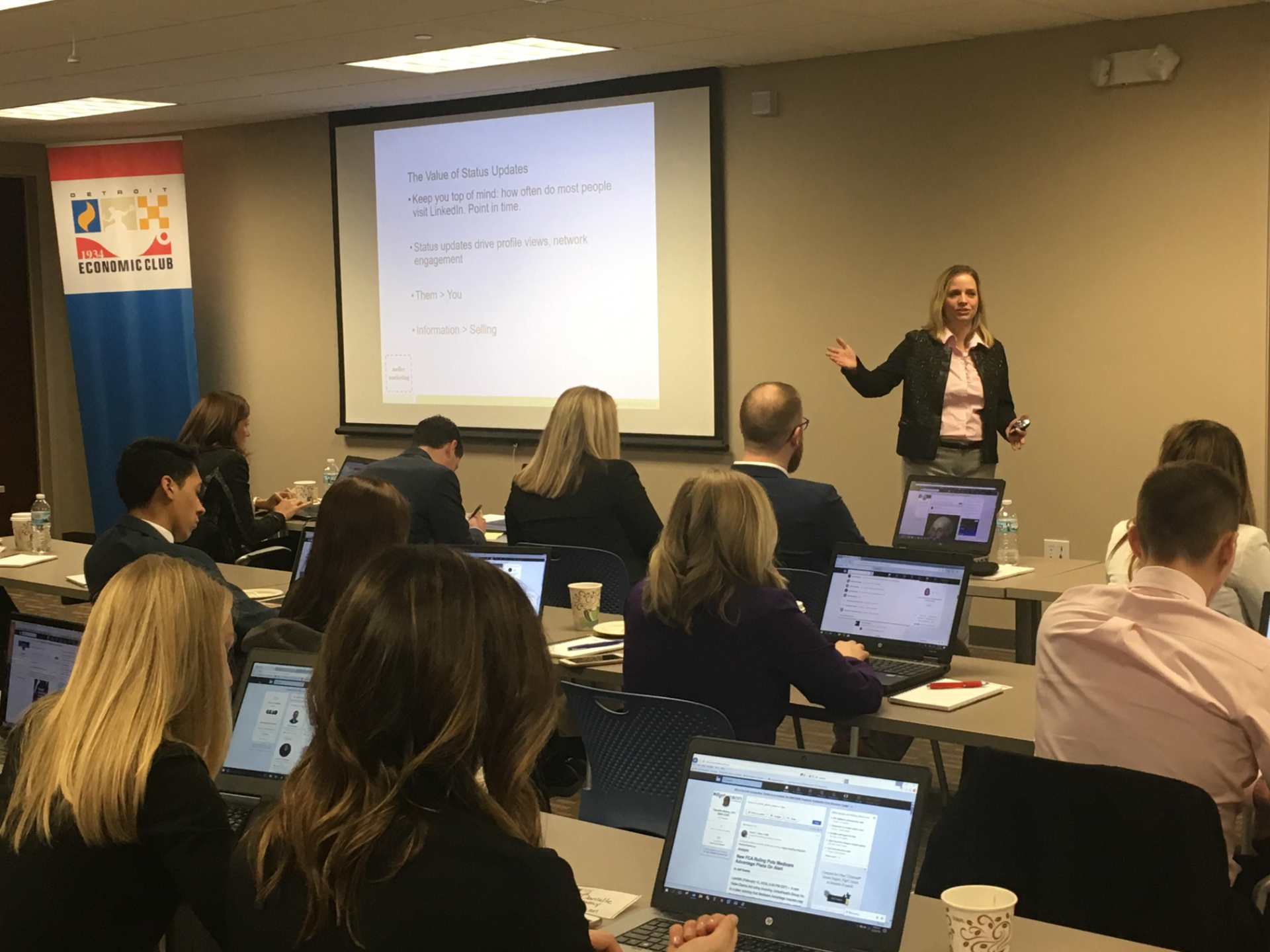 [BLOG] 3 Signs That Your Team Isn't Fully Using LinkedIn
Sure, your team is ON LinkedIn. But are they really using it the right way? And are they using LinkedIn in the best way possible to support your company and business development?
Yes! I Want My Team 
to Use LinkedIn More Effectively
....................


Tell me about your team challenges as it relates to LinkedIn and I'll be in touch!
Tailored to ALL Attendees
There is a range of LinkedIn experience levels amongst your employees. As an experienced trainer, I know it's important that training meets the needs of beginners as well as the advanced LinkedIn user - AND keeps your entire team ENGAGED. Training includes a pre-session review of your employees' profiles, to make sure training is tailored to their needs. 


Team training can benefit the following groups:
Sales teams
Marketing teams
Company leaders
Inactive or non-LinkedIn users (who really SHOULD BE using LinkedIn...)
Last updated: August 26, 2023