3 Signs That Your Team Isn't Fully Using LinkedIn
Aug 26, 2023
You're probably reading this because you've had a suspicion all along, and you haven't quite been able to put your finger on it, right?
Sure, your team is ON LinkedIn. But are they really using it the right way? And in the best way possible to support your company and business development?
Probably not.
Don't get me wrong -- I think your team is fabulous. Or at least most teams are. You know your business, your industry, your clients, and your prospects.
But when it comes to LinkedIn, well, you don't know what you don't know.
Here are 3 Signs That Your Team Isn't Fully Using LinkedIn:
There is NO company branding in their top header. That's the fancy rectangular graphic that sits behind their headshot photo. It's a great space for marketing and promotion of your business. Most employees are picking a graphic THEY like instead of one that supports their business. Lack of a company-branded header is a missed opportunity.


They aren't engaging on coworkers' posts. They aren't liking / reacting to their team's posts, and they rarely (or never) comment on their posts. Yes, we're here to reach our target audience (and not just to pat each other on the back), but engagement is engagement, and a strong team understands the power of social media karma on LinkedIn. And if they aren't engaging on their coworkers' posts, it's typically because they don't really get the LinkedIn algorithm or the whole concept of social selling.


It's not clear what your company does, and where to go to learn more. Try visiting an employee's profile right now. Without clicking on "Contact Info," try to find information describing your company's products / services, the benefits for your ideal target audience, and a link to visit to learn more. It can be a website, an email address, or even a phone number. Not seeing anything? Well guess what? Neither are your prospects. YIKES.

As a former corporate marketer who is now a full-time LinkedIn coach and consultant, I can tell within SECONDS of visiting a profile where there are opportunities for improvement. Kind of like when you pull your car into a repair shop, and before they even raise your hood, they know what's making that squealing noise (it's not always the belt).
I know LinkedIn. And I know marketing. And these three signs are likely just the tip of the iceberg. And we all know that the power in the iceberg is not the tip, right?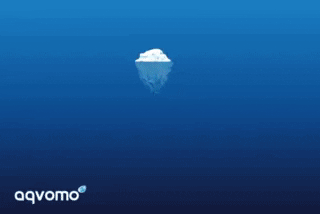 LinkedIn Team Training
Want to learn more about how I can help your team with LinkedIn? Let's talk.
mellermarketing.com/linkedin-team-training-by-brenda-meller